This year we got creative and prepared some surprises so that you can enjoy a romantic dinner with your partner, not only on Valentine's Day but throughout the month of February at Nicoletta.
Valentine's Day is a date we all celebrate around the world and people usually go for the traditional way to impress their partners.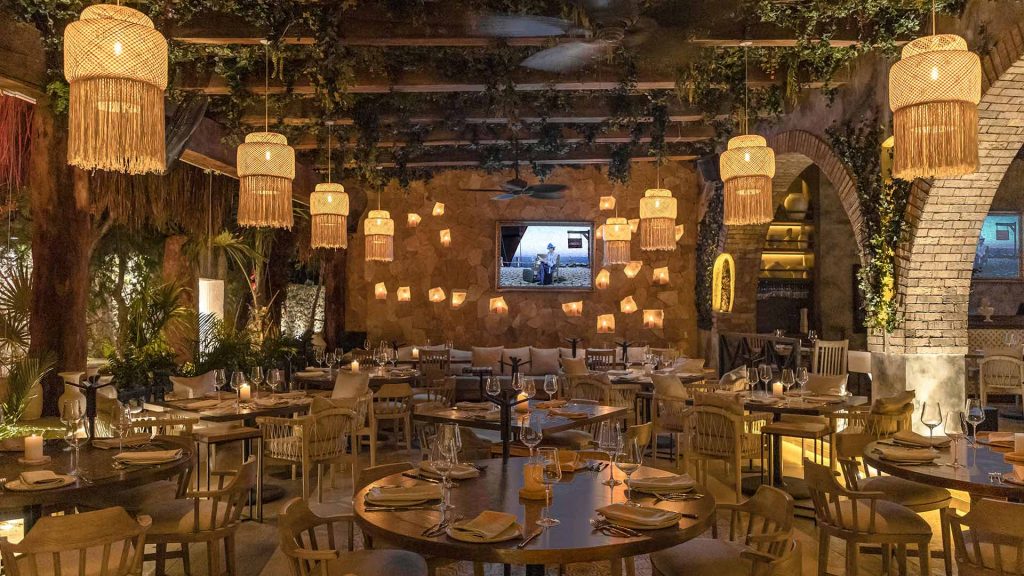 Among them, we created a special menu that you can enjoy as a couple accompanied by warm ambient music that will take you and your partner to travel to every corner of Italy through our dishes. Interesting, isn't it?
What is it all about?
We invite you to experience a night in which wine and romance will come together to create something unique and different, with a 4-course pairing dinner, made exclusively by our sommelier.
Each of our wine selections is perfectly thought out, so you can exponentially enjoy each one of the flavors of our special menu, which are intensified by the wine. The Sauvignon Blanc accompanies dishes such as carpaccio bi tonno, duck arancini with sweet potato puree, and triagolini stuffed with mushroom, followed by a choice between an Indigo Eye Pinot Noir for an aragosta risotto with creamy ricotta or our famous red wine from the house, Ojo del Amo Blend, that accompanies a short rib with zucchini.
We share with you the complete menu that will be available from February 14th to 28th in Tulum.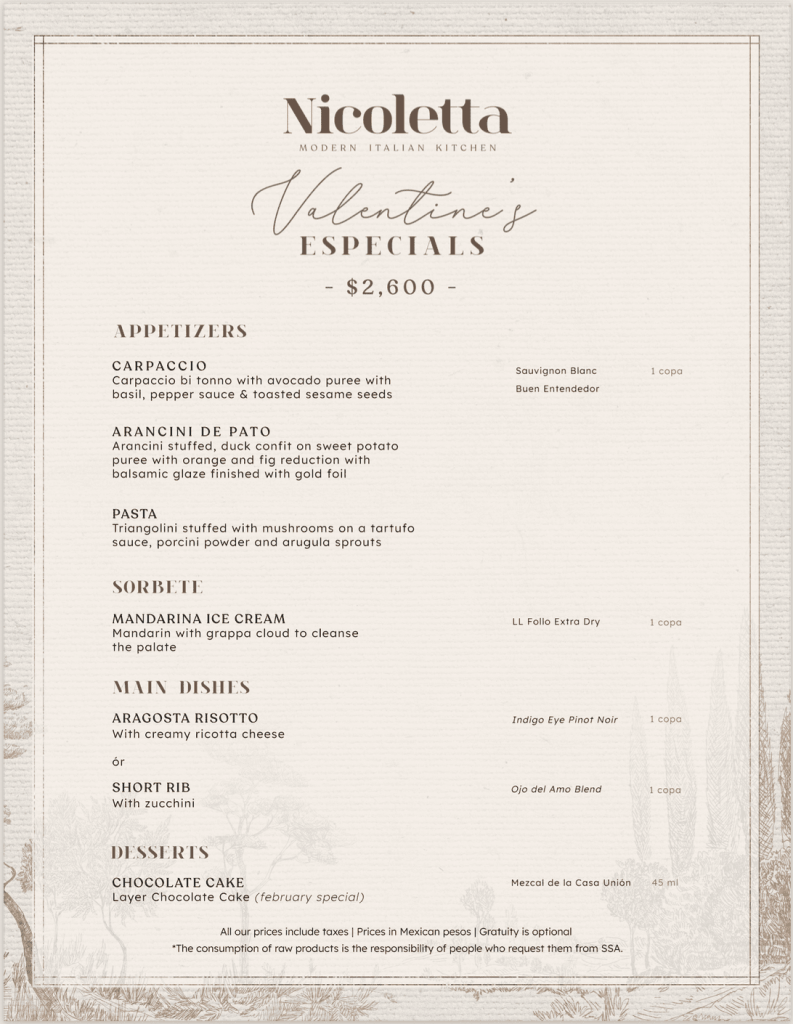 For those with a sweet tooth, love has arrived at Nicoletta with our seasonal special, "Layer Chocolate Cake", filled with chocolate truffle, red fruit jam, and black currant sauce, which will be available throughout the month of February.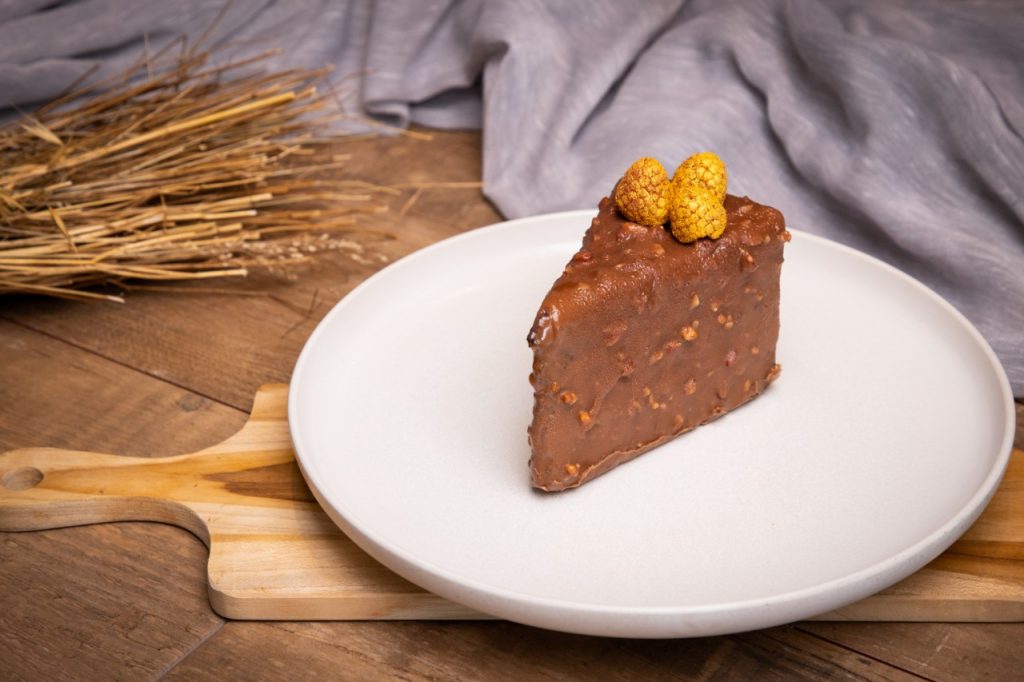 So if you still don't know what to give on this special date, set aside the day and propose to your boyfriend or girlfriend to take a little getaway to the best Italian restaurant in Tulum to live a unique experience, just the two of you.
Book Now from our website (https://nicolettarestaurant.com/) or our social media.