Cancun is considered one of the most visited tourist destinations worldwide to travel on any occasion, making it the ideal place to relax, revitalize and reconnect with your partner. Often, we live at a pace in which we stop enjoying our time with our partner because we give priority to other issues such as work, family, etc. That is why on this occasion we have decided to share with you the secret formula to have a romantic dinner on the shores of the Nichupte lagoon, at the best Italian restaurant in the Hotel Zone.
Plan your visit in advance
There is nothing better than for your partner to decide in advance where to spend a romantic evening. Remember to arrive in time so that there are no unforeseen events with your reservation. Ask for a table with a view of the entire coast of the Hotel Zone so you can enjoy the moment of watching the sunset.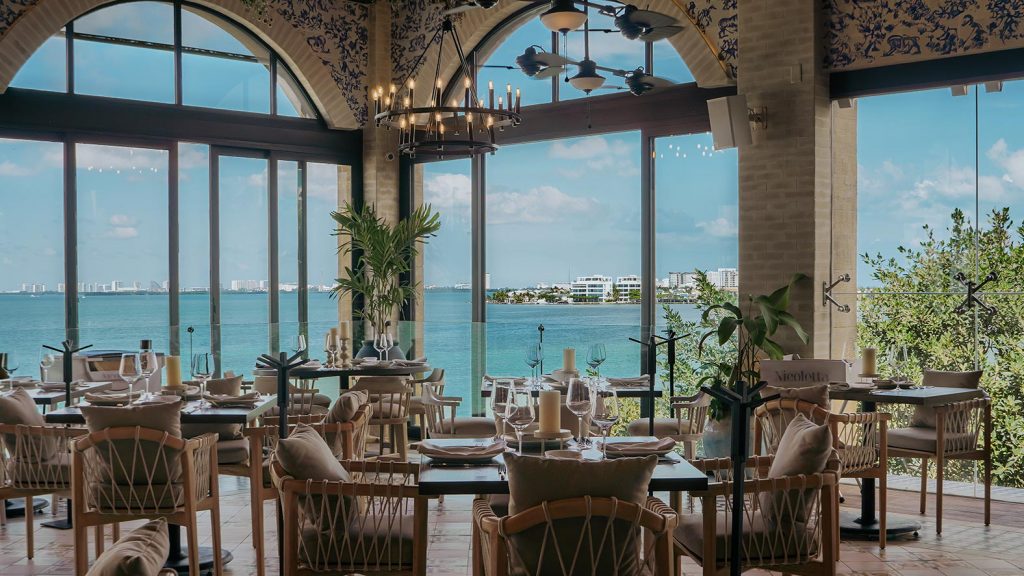 Pairing
Pairing wine with dinner makes the evening more romantic. Choose a special wine to share, and don't be afraid to opt for several varieties to accompany each dish. Wines should go from dry to sweet as the dinner progresses. Consider ending the evening with a small glass of port or other fortified wine as a sophisticated option. If cocktails are more to your liking, a pre-dinner drink can be followed by a Marena with Tanqueray gin, limoncello, cucumber juice, natural syrup, and basil make the perfect combination.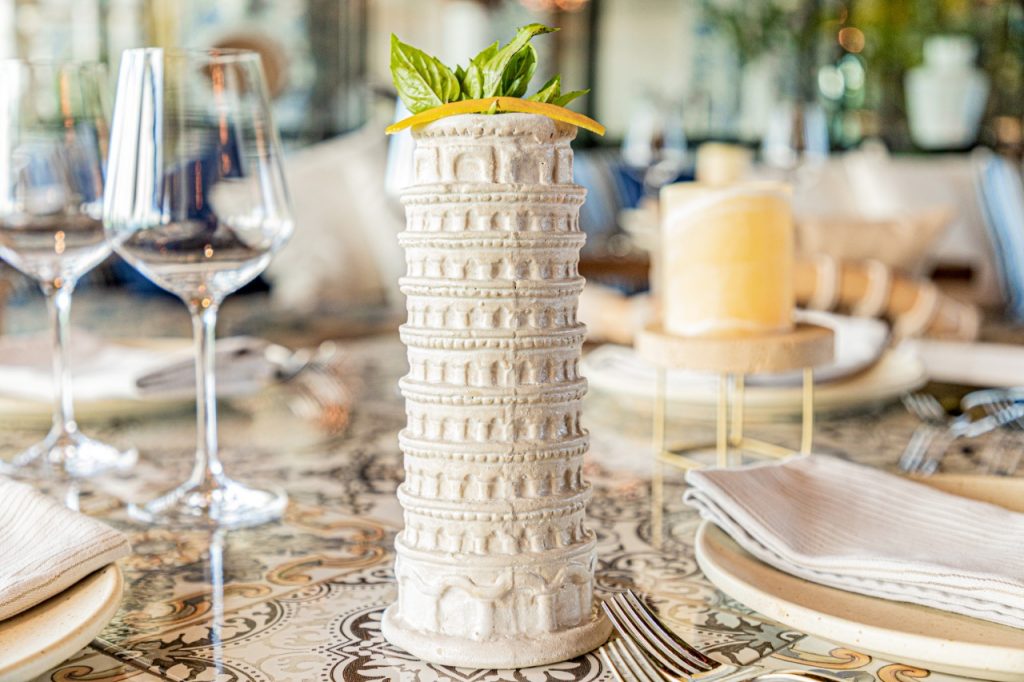 Choose the best dishes
This will depend on the tastes of your partner, we know it can be complicated, so we suggest the best options that will take you to travel to every corner of Italy with a simple bite. 
Antipasti
This is only the beginning of the evening, so you must select well to be able to taste all the dishes. 
If you want to start with something light, you should try the Beef Carpaccio, with lemon capers, anchovy, mustard dressing, and fig balsamic. For those who arrive a little hungrier, the following options are ideal for sharing. Eggplant Parmigiana, breaded with tomato sauce, gratin cheese, and basil, Croccanti Oysters, with squid ink and saffron aioli, or the famous Spheres Di Parmigiano, cheese spheres in roasted pepper sauce.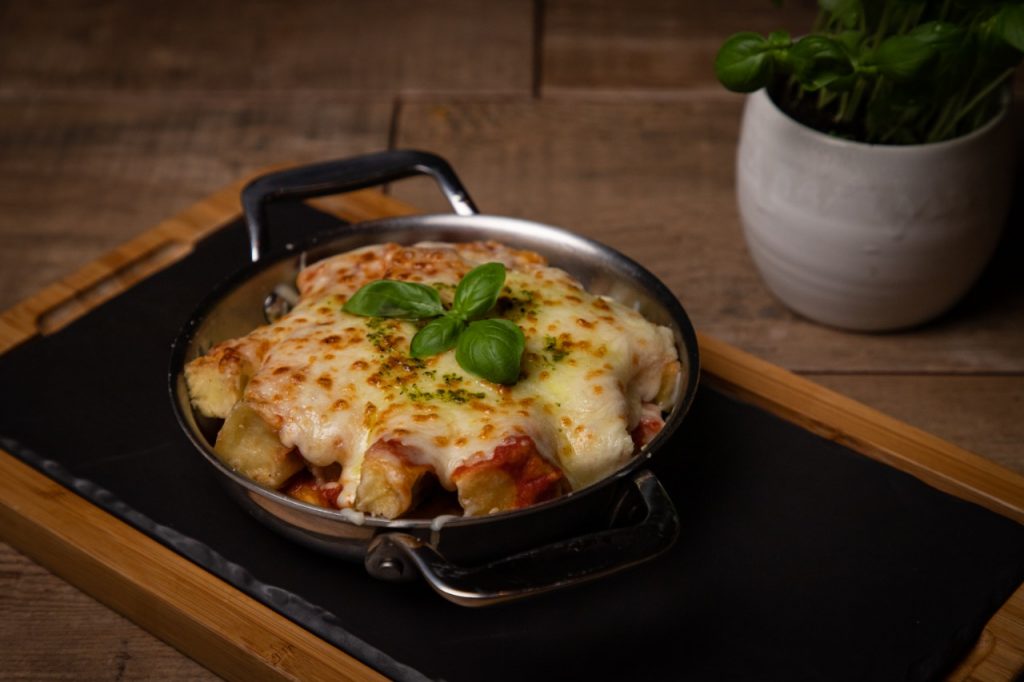 Pastas & Pizzas
The classics of Italian food but with modern touches that you can find in Nicoletta will surprise your partner, for this section should not miss the iconic Alfredo Flambée pasta, prepared tableside inside a piece of grana padano cheese and grappa, Pear, accompanied with a delicious Gorgonzola and Walnuts pizza. If you want to go for something more classic we suggest The Giant Meatball Spaghetti, stuffed with mozzarella cheese along with the famous Margherita pizza.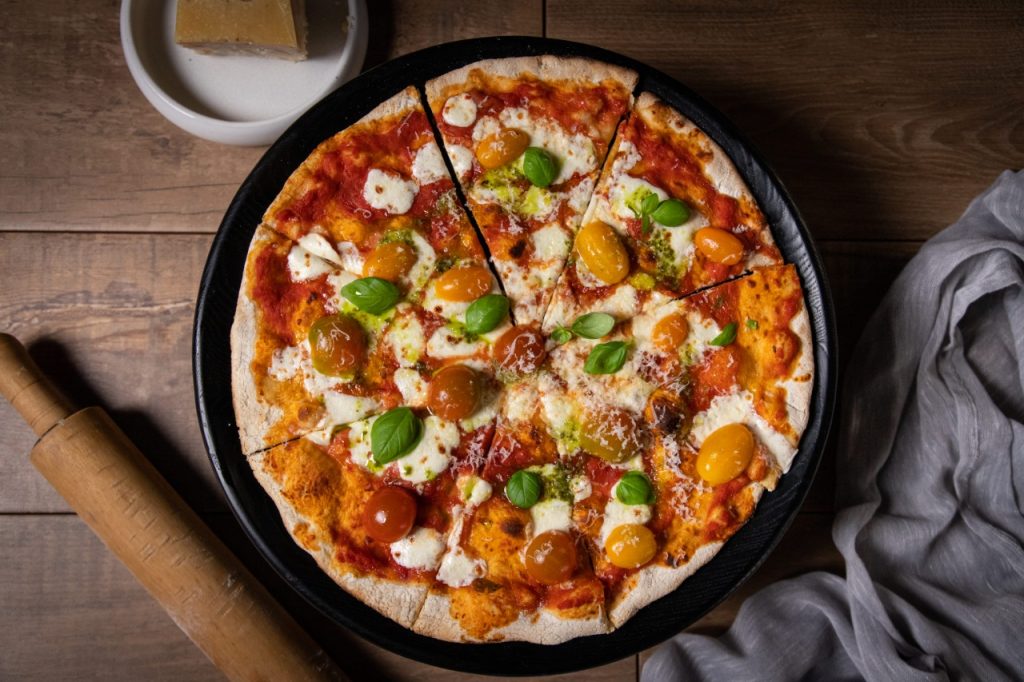 Main Course
For something more exclusive that you can find within the Italian gastronomy but do not want to opt for pasta, we have options such as delicious Grilled Prawns with garlic butter and sun-dried tomatoes, a Veal Chop Milanese (to share), with sundried tomato sauce, mozzarella, and basil, or a Beef Tenderloin.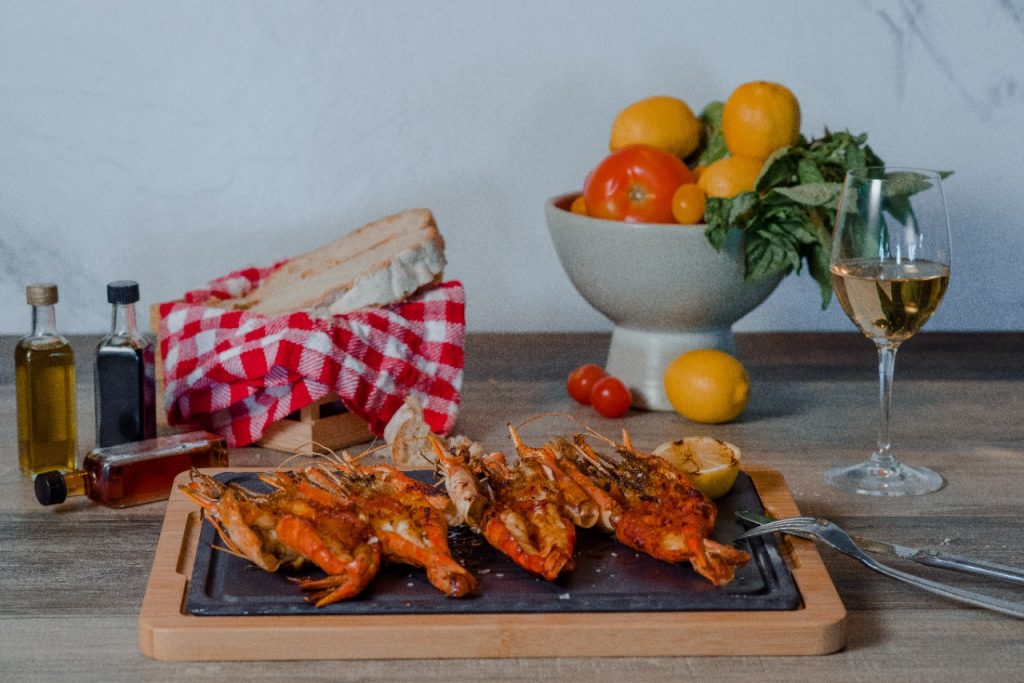 Dessert
To end this evening we suggest two of our best desserts to share such as the famous Tiramisú 24K, gold plated crunchy chocolate filled with mascarpone cream, cocoa sponge cake and coffee syrup; or a Nicoletta's Goodbye Kiss, our special creamy cheesecake with homemade ricotta cheese and chopped pistachio topping, berries sauce and choco-lipstick, the ideal dessert to share with your loved one.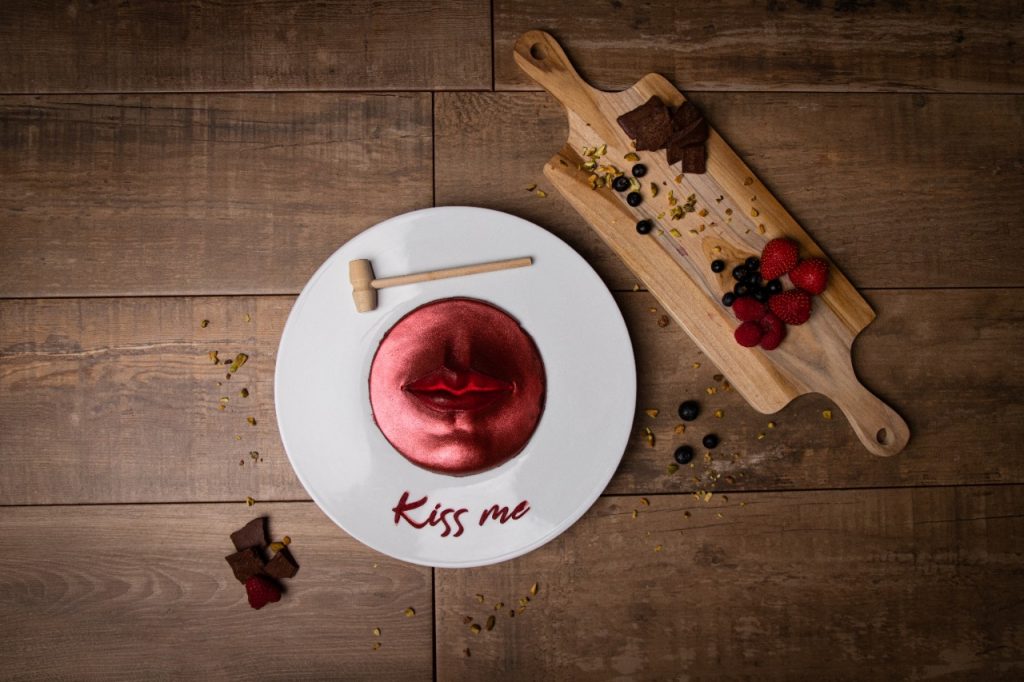 These recommendations will make your dinner the first of many to come. Get ready, reserve your place and let the night and Nicoletta's incredible view make your evening one of the best you can spend with your partner. You'll definitely want to come back to continue your love story at your new favorite restaurant, we'll be waiting for you!